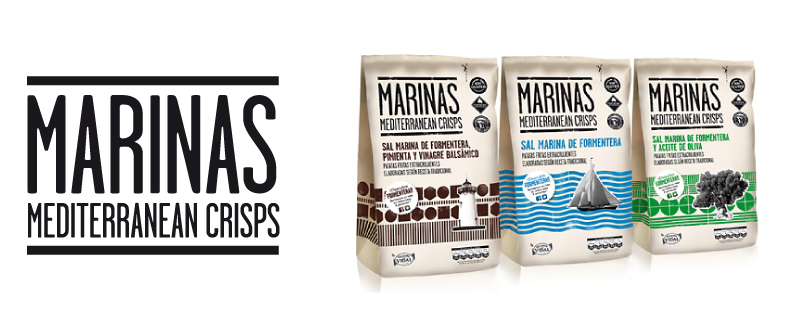 MARINAS potato crisps emerged from the concept of Mediterranean Crisps, which not only notes the origin of the salt but also covers different varieties (Formentera Sea Salt; Olive Oil; and Balsamic Vinegar and Pepper). It also uses a production model based on the traditional recipe of Vicente Vidal.
Agria variety potatoes, 100% originating from the Iberian Peninsula, which farmers grow with certified seeds provided by Vicente Vidal; adapted to the conditions of the field where they are grown, monitored and handpicked.
In this range, the common link is sea salt from the Ses Salines Natural Park in Formentera. This salt, influenced by the unique Neptune grass surrounding the island, has healthy properties and a crunchy and natural texture.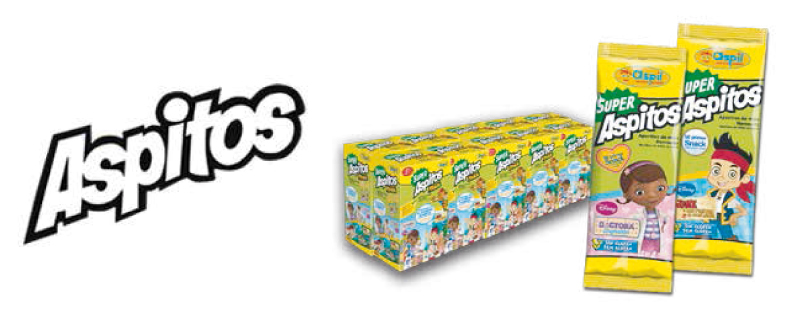 Aspitos, an extruded snack which soon became popular among children thanks to its original shape and size, was launched in the market at the start of 1984.
The first Aspitos were sold individually packaged, i.e. one Aspito per bag. Later down the line it changed to two, and after that, Súper Aspitos with three sticks were launched. In the end, this product was also sold in a pack of eight, with a free gift, as a family pack to buy and store at home.
Aspitos are a product bursting with goodness. They are natural and healthy, given that they are 100% produced with natural ingredients: corn semolina, sunflower oil and salt; they are suitable for children with allergies as they are free from any allergen, such as lactose or gluten, and can be eaten from a very young age because they melt in the mouth without having to be chewed and because they are easy to hold.