The Aspil brand emerges from "Productos Aspil", founded in 1979 in the town of Ribaforada in Navarre. Since then, they have increased their range, offering a wide variety of snacks characterised by their shapes, sizes and flavours.
Right from the start, it has dedicated itself to the manufacture and sale of snacks and nuts. It currently specialises in offering tasty and varied snacks to children and adolescents, together with enticing promotions and brand licences for this target market.
Some of its best-known brands include Jojitos, Palomitas, Puntazos o Shiki-shin, among many others!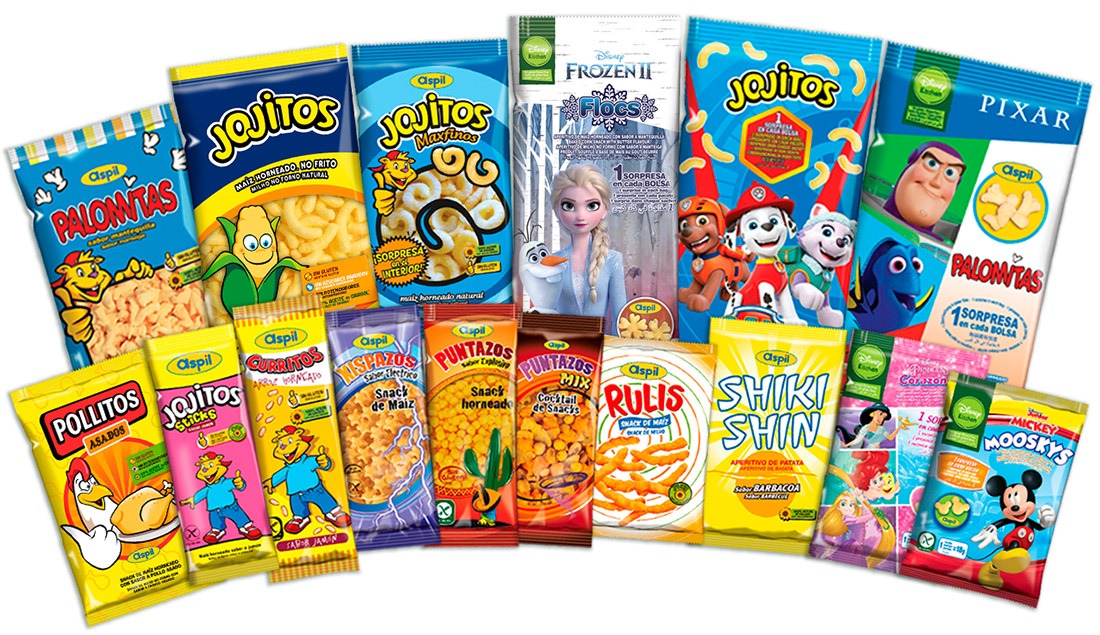 They were launched in 1984 and soon became popular with the youngest members of the family due to their unique shape and practical size.
Aspitos are the healthiest and most natural snack: they are 100% produced with natural ingredients (corn semolina, sunflower oil and salt), they are suitable for people with allergies (since they do not contain any allergens such as lactose or gluten!) and can be eaten from a very young age because they melt in the mouth without having to be chewed and are easy to hold.
The first Aspitos were sold individually packaged. Later down the line it changed to two, and after that, they were packaged in 3 sticks, which is how they are currently sold. There is also a family pack with 6 small bags to buy and store at home. From 2019, all varieties of Aspitos include the official FACE code (Federation of Coeliac Associations in Spain).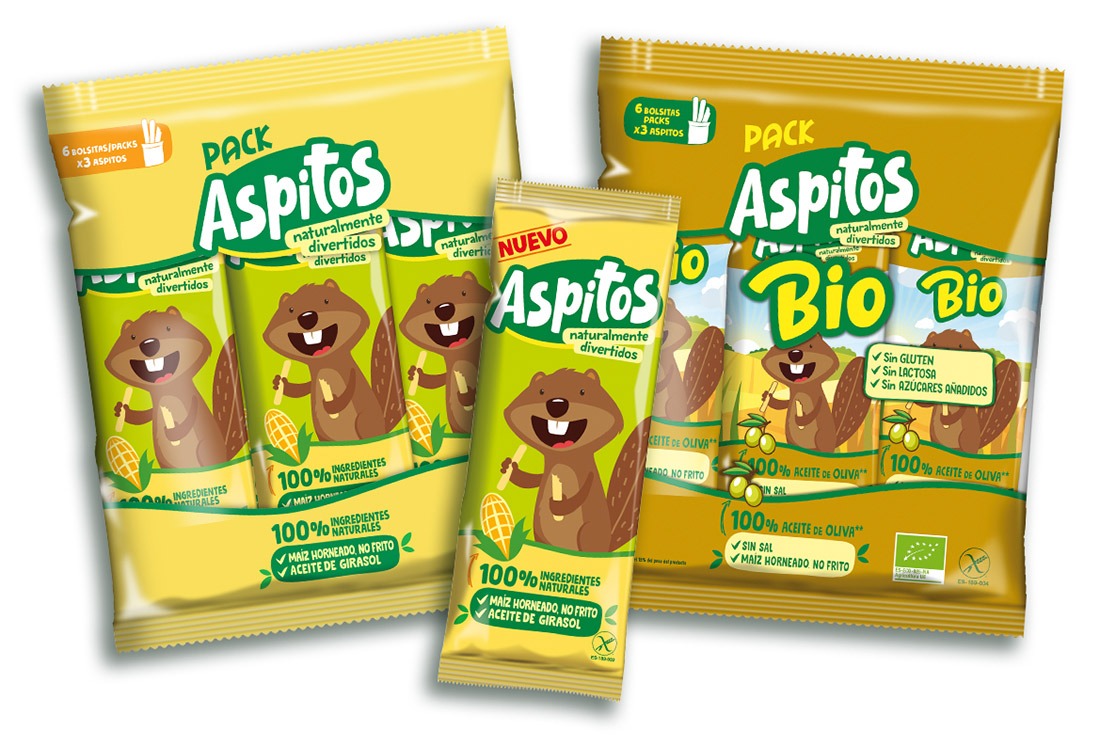 Jumpers, which was created in the Zaragozan town of Ejea de los Caballeros and has been based there since it began in 1991, is a leading brand for people of all ages.
Many years have gone by since the first batch was produced but the objective has never changed: To produce the best snacks based on 3 fundamental pillars: quality, innovation and design.
The original butter-flavoured Jumpers sold in a blue bag were first produced in 1993 and have since become a leading snack with people of all ages.
Today, the brand offers a wide range of varieties. Some of the best-known are Jumpers (Butter, Ketchup and Mustard flavour, among others), Conchitas (Ham and Ketchup flavour) and Estrellón.
Popitas: The leading popcorn brand in the Spanish market in continuous innovation!
Popitas is one of the most recent and influential brands at home. It was released by Grupo Apex in 2019 and since then has continued to strengthen its leadership position in the microwave and ready-to-eat popcorn market in Spain.
The brand is characterised by its colourful, fun campaigns aimed at reinforcing the link between the consumption of popcorn and watching series or films at home. Popitas is committed to innovation and has the most comprehensive range of microwave and ready-to-eat popcorn on the market.
Papas Vicente Vidal sells the best selection and highest-quality crisps. Based on the know-how of the Vidal family who created their first crisps around 1931, the brand has evolved over the years in order to continuously add something new to its products.
The key to the success of its Papas Vicente Vidal products is the be-all and end-all, the potato and its scrupulous work methodology:
Selecting single-variety potatoes, 100% of which come from fields in the Iberian Peninsula.
Producing natural products in a traditional way.
Buying potatoes directly from the farmers in order to guarantee the profitability and sustainability of Spanish crops.
Monitoring and taking the greatest care with our raw materials: we select the best potato seeds for the soil and monitor the crops from seed to harvest.
Afterwards, we combine them with the best ingredients so that the final product is an excellent example of the Traditional Recipe from 1931.
All of the above make Patatas Vicente Vidal a one-of-a-kind brand.
Check out the varieties. You will be surprised!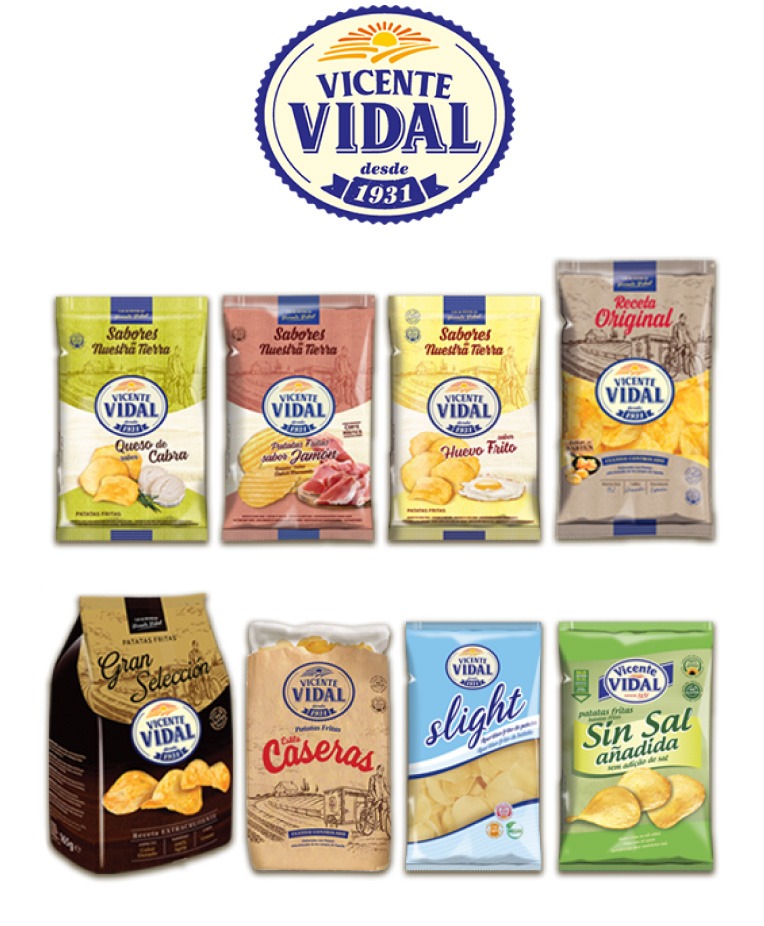 Marinas, a leading brand on the luxury crisp market, has further consolidated its commitment to the sea and sustainability by becoming the first proponent of "100% compostable materials" in snacks.
The Marinas Mediterranean Crisp brand was released onto the market in 2013 and has since garnered a unique reputation among consumers on account of its commitment, its ingredients and its production. Produced exclusively using selected Agria potatoes which are treated with care at every point along their journey from seed to end product, the crisps are slowly pan-fried and subjected to an exclusive centrifuge process which makes them crispier, lighter and more delicious. Salted with Fleur de Sel from the Es Trenc salt mines of Majorca, which is produced using traditional methods and dried by the sea breeze, the crisps incorporate the whole aroma and essence of the Mediterranean.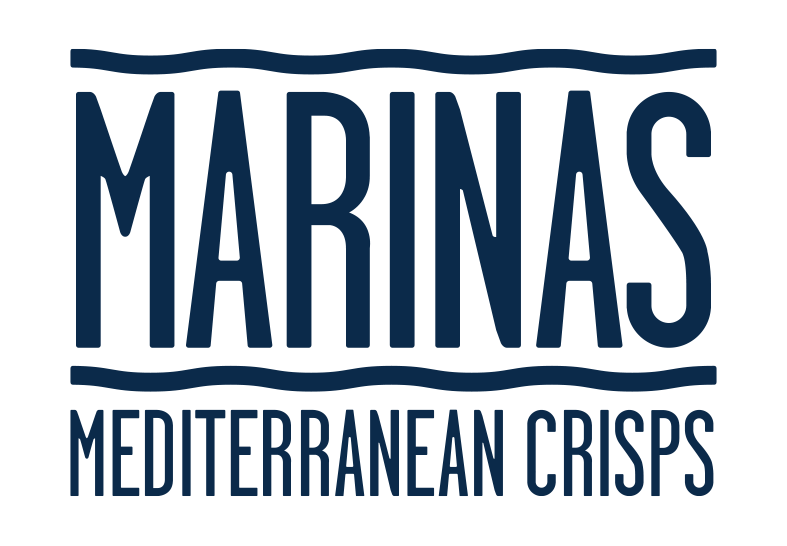 More than 30 years producing the highest-quality crisps and snacks.
Leading brand in Madrid in the crisps and snacks sector combining quality and tradition. With more than 30 years of history, the Espada brand has made a name for itself in the market for offering the very best high-quality products.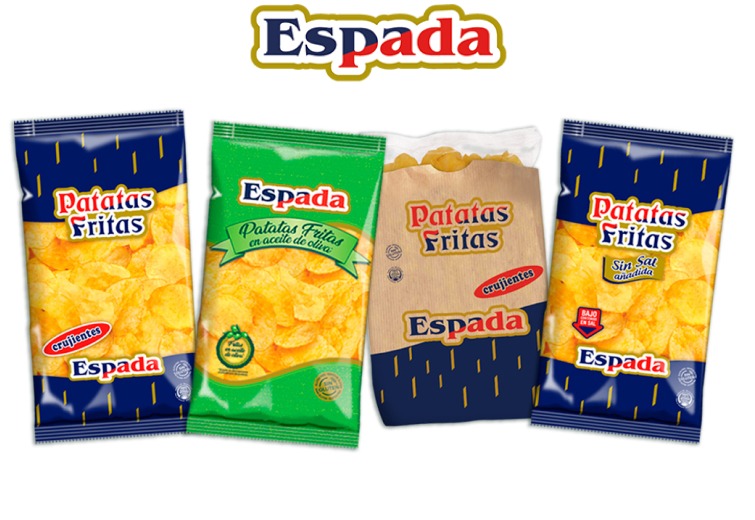 Quality products used to produce snacks and unique crisps.
Since 1992, Papes Safor has worked to become a leading company in the snacks industry in Levante.
The quality of the brand is found not only in its products but also in its team of employees who are tasked with finding, analysing and purchasing the very best raw materials to produce our crisps and snacks.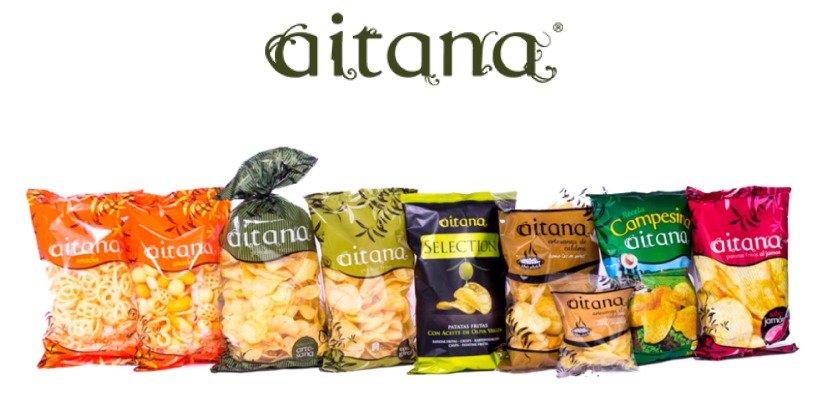 Products of Emilio Arias Lizano, founded in the mid-1960s in Alcázar de San Juan, municipality of Castile-La Mancha. Since its beginnings, it has specialised in the sunflower seeds and nuts market, becoming a leading brand in this market.
Emilio Arias Lizano products combine traditional production with new technologies, thus achieving a product of superior quality. With a very characteristic bag, his products have remained in the hands of the most demanding consumers for several generations.
Emilio Arias Lizano joined Grupo Apex in 2021, which represents the group's firm commitment to enter the sunflower seed and nut market.